It gives us great pleasure to introduce ourselves to you. CASTEC ENGINEERS is a new venture launched by the promoters of SUNANDA ENGINEERING WORKS, manufacturers of a wide range of C.I. Casting with a product range that includes Motor Bodies in core assembly process ranging upto 225 Frame, End Shields from 63 frame to 355 Frames, Flanges from 63 frame to 355 frame, Terminal Box, Terminal Cover, Gear Cases, Switchgears, Bearing Cover, Iron Clad Switch Products and Loom Switch which can be used for a number of applications in different industries. More than 80 percent of the above castings are being supplied duly machined. It is, in fact, a dream project fulfilled after many years of hard work, a certain degree of struggle and great dynamism.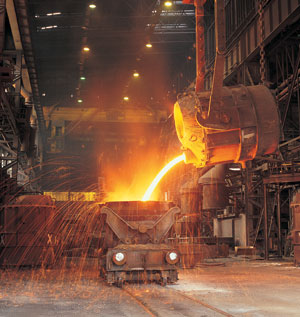 As a matter of fact, it if rightly said that metal casting companies are at the heart of all prosperous economic communities. It is our strong belief in this fact that has driven us to set up our new plant.
The Ultra modern factory of CASTEC ENGINEERS, based at Khatraj, in Gandhinagar District of Gujarat, has an Induction Melting Furnace with a capacity of 400 Kgs per hour, and Cupola furnace with capacity of 2000 Kg per hour, for a production capacity which is three times that of its parent company. The plant uses Machine Moulding Process and No Bake process for Motor bodies and is equipped with Hi-Tech Machine Shops with CNC Lathes. No matter how large the order size, no matter how complicated the design, CASTEC has the capacity to meet with the demands of its valued Customers.
The highly qualified and experienced team of CASTEC ENGINEERS guarantees top of the line quality and most importantly, on time deliveries. CASTEC's underlying business policy, as that of its parent company, is to invariably put the interest of the customer first. This policy always goes a long way in establishing a strong brand loyalty.
Castec Engineers have dedicated machining facilities and setup as sister concern firm Sunanda Mactech. Sunanda Mactech has high class fully equipped machining facilities that includes CNCs, Heavy Duty Lathes, VTLs, Milling Machines, Radial Drill Machine, Pillar Drill Machine etc.
Our Product Range
Electric Motor Bodies (No Bake process)
End shields
Flanges
Terminal Boxes
Gear Cases
Bearing Cover
Terminal Cover
Iron Clad Switch Products
Loom Switch
As per Requirements
.
Our Vision
Our Vision is to become the ultimate solution for any complicated casting product of any size and to become a leading manufacturer & Exporter of casting products in the world.
Our Mision
Our Mission is to provide the advanced technology for casting to our esteemed customers considering the importance of safety, health & environment.